*SAFE*STRONG*DURABLE*ECONOMICAL*ECOLOGICAL*

Rubber Horse Fencing
*Also can be used for cattle, 2 in fencing is recommended for cattle as shown in this picture*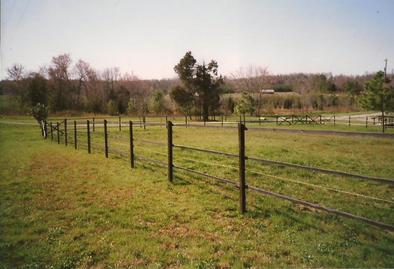 Rubber Fencing has been used for more than 40 years and provides an economical and durable alternative for your prized animal containment. In this picture 2 in. material was used on the road frontage for the appearance and 1 in. material was used in the remaining installation.


---
Rubber Fencing with Hot wires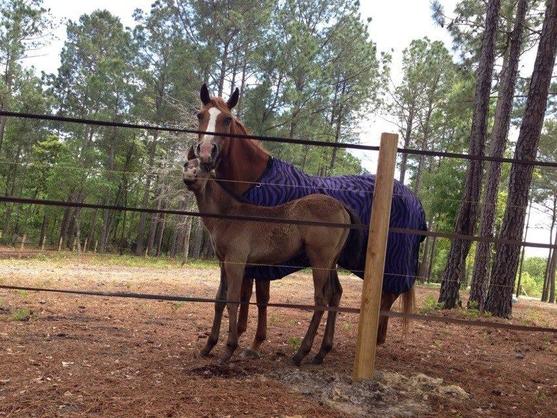 In this picture the customer decided to use a hot wire in between the strands of rubber
---
Wooded Line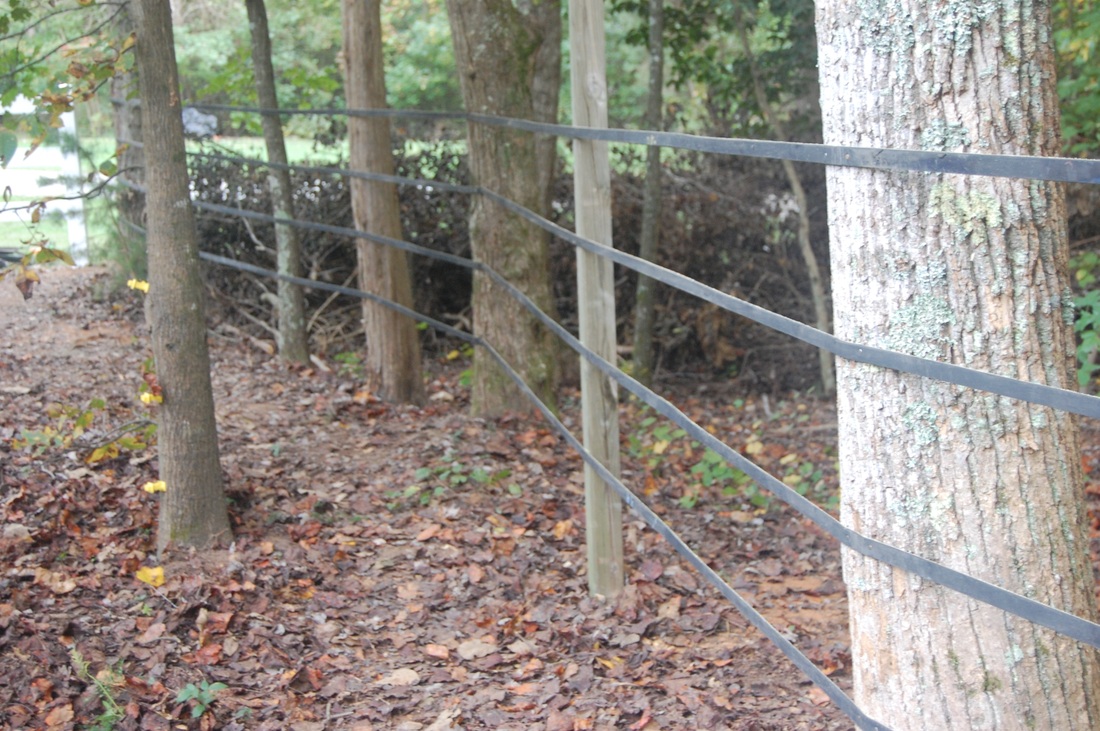 Wooded line installation, customer wanted to keep it as natural as possible. A few post had to be used but mainly the trees were used instead of posts.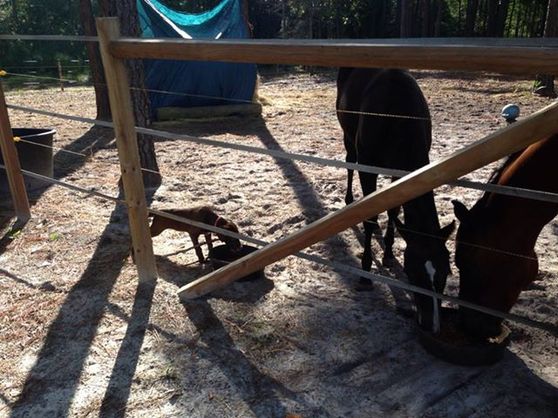 Here is a picture of bracing at the corners
---